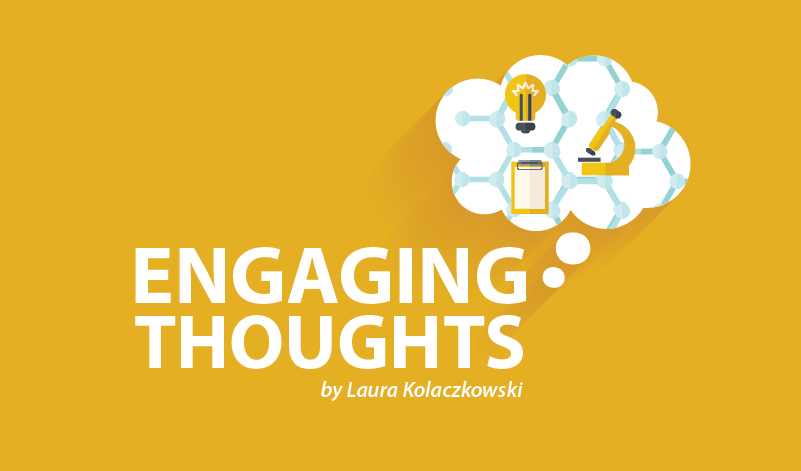 Editor's note: This column is second in a series. Read the first part here.
Just you wait! How many times have we heard those words or said them to someone else? I find that now it's my turn to wait. What I'm waiting for is six months to pass until my next Ocrevus (ocrelizumab) infusion. When that wait is over we should know if ocrelizumab is the right drug for me and if we see a noticeable improvement in my multiple sclerosis (MS). I wrote about my decision to try this newest approved therapy in the column "Ocrevus and Me."
I've recently completed the two IV infusions of Ocrevus, and while I'm waiting, I thought I would share my experience so far and some comments from my neurologist, Aaron L. Boster, MD, OhioHealth Neurological Physicians, about his expectations for this drug.
My worst side effect
Most of us want to know what to expect with a new drug: Will there be side effects? What does the infusion feel like? And much more crosses our minds. I can tell you that my worst problem from having these two doses of Ocrevus, done two weeks apart, was boredom. Yes, I was bored silly while waiting the projected six hours to complete the infusion. Fortunately, I had no reaction to the drug, and my time was actually closer to five hours because we didn't have to stop at any point and readjust the dosing. Where I get my infusions is similar to an isolation cell with lots of privacy, but includes a television and Wi-Fi access. I sat by myself watching the clock and waiting to be released so I could head home.
It's important to note that not everyone is fortunate to have no problems with the introduction of ocrelizumab into their body as I experienced.
Infusion time and side effects
During my second infusion appointment, I asked the nurse what types of side effects she saw when people start Ocrevus. According to her, the only one that is consistently showing up is an itching sensation some people have, which appears to be a form of allergic reaction and is treatable. This matches the information gathered in all of the clinical trials for ocrelizumab. She added that the worst is when people get an itch they can't scratch inside their ear. When a reaction happens, the drip rate for the ocrelizumab is slowed down to allow the body to readjust. We talked about this, and according to the clinical trial experience, about 40 percent of people reported this problem with itching. She said they have seen a slightly lower rate in their clinic. Fortunately, I had no sudden need to scratch a hidden itch.
Why does it take so long? My infusion involved time to do my paperwork and get my IV line placed, a half hour to allow a small dose of prednisone and Benadryl to get into my system, time to get the ocrelizumab infused, and then an hour observation period after it was all done. The ocrelizumab is set to drip at a slower rate and then increased over time if it is well-tolerated and no reaction such as itching occurs.
This all sounds like a chance to take a nice rest and sleep, but every 30 minutes the nurse came in to check on me and to adjust my dosing rate, so there was no opportunity for uninterrupted napping. The only longer stretch of uninterrupted time can be at the end, for the one-hour observation required to be sure there is no delayed reaction to the drug.
Checking with an expert
Afterward, I had the opportunity to talk with Dr. Boster about his thoughts on ocrelizumab.
"By definition, new is exciting, but I think it has to be applied in the real-world settting. I'm not just using what I know from the trials I conducted, but also my 10 years of knowledge with Rituxan, a drug that is very similar," Boster said. "We can borrow a lot of the Rituxan profile and apply it to ocrelizumab. These experiences with the trials and Rituxan allow me to be comfortable with this treatment. We have lots of evidence about the safety profile of this drug."
How fast does ocrelizumab work?
I shared with Boster that I have read others' comments about feeling so much better immediately after receiving Ocrevus and asked what the realistic expectations are to see a difference.
"With relapsing MS I think the curve starts to split at three months, where I feel we could start seeing a noticeable difference. With progressive MS it's harder to tell in the real world because in the absence of relapse events it is hard to spot a difference," he said.
Most people with progressive forms of MS do not experience relapses and changes often are very subtle.
"We will do an assessment every six months, which is a natural fit because we have you on a therapy that we give every six months. It is reasonable to do an MRI after the first six months to look for evidence that it is working. Then somewhere between six and 12 months we can look at it clinically to see if it [ocrelizumab] is working. But it is not necessarily this straightforward," he added.
I asked about reports that people felt better immediately, and he said, "I love that people physically feel better. We have to look for that objective experience [from the patient], as well as the subjective from all of our exams. You know from experience that you can have a drug treatment and almost immediately feel better even if it doesn't yet change your clinical exam or MRI."
A game-changer
"I believe that Ocrevus is a game-changer and it resets our expectations for treatment of progressive MS disease states. I think it has potent anti-inflammatory effects," Boster said. "A truly transformative multiple sclerosis treatment is something that changes the way we approach MS, and I think that this drug fits that description," he added.
Do I feel better? I actually think I do, and will share examples later. I also know the power of the placebo effect and how powerful that can be, so I want to reserve judgment. For now, I'm content to wait for the next six months to pass and see how I feel when I next engage with Boster, and what evidence he finds during his exams.
***
Note: Multiple Sclerosis News Today is strictly a news and information website about the disease. It does not provide medical advice, diagnosis, or treatment. This content is not intended to be a substitute for professional medical advice, diagnosis, or treatment. Always seek the advice of your physician or other qualified health provider with any questions you may have regarding a medical condition. Never disregard professional medical advice or delay in seeking it because of something you have read on this website. The opinions expressed in this column are not those of Multiple Sclerosis News Today or its parent company, BioNews Services, and are intended to spark discussion about issues pertaining to multiple sclerosis.
Print This Page